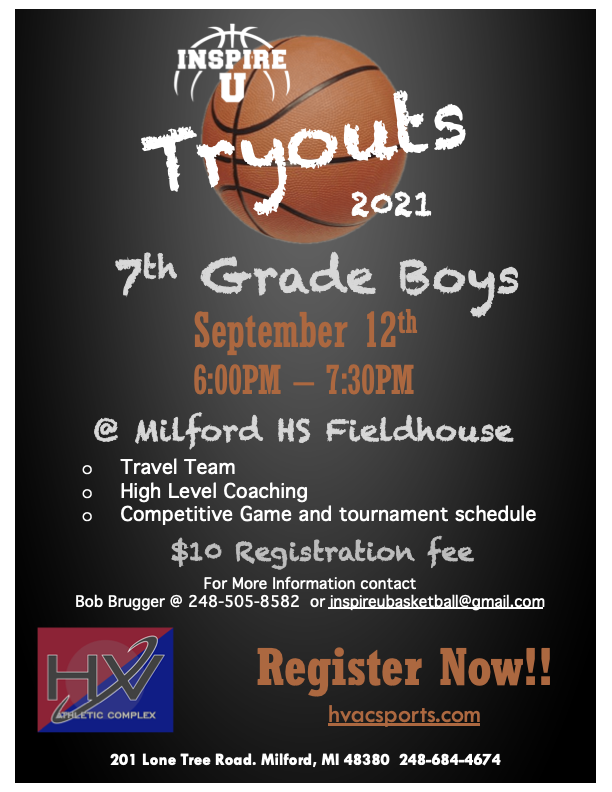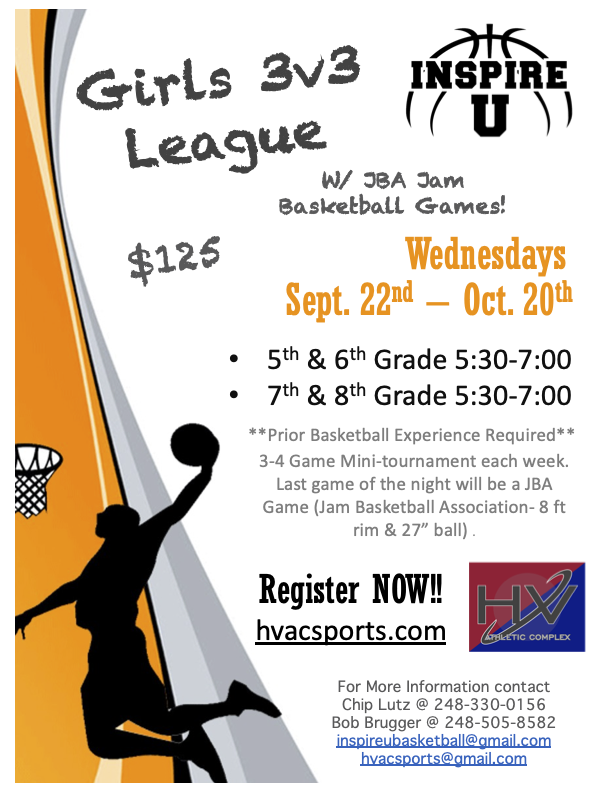 Directors of Basketball – Chip Lutz and Bob Brugger
Over 40 years combined teaching/coaching.
Over 350 combined Varsity Basketball victories.
Numerous KLAA Division, Conference, and Association Championships.
Multiple MHSAA District Championships.
Coordinated countless number of private and small group instruction skill sessions.
Dozens of former players have gone on to participate in Collegiate Athletics.
Huron Valley Athletic Complex is proud to partner with Inspire U Basketball to teach the game in a fun, competitive, and instructional environment. We are focused on improving the ability of every player, while enhancing the experience for every family. Our efforts create a passion for the game that will last a lifetime.
Players ages 3 to 18 can participate in programs at a variety of levels including; Clinics, Classes, Camps, Private Lessons, Group Lessons, or Team Training.